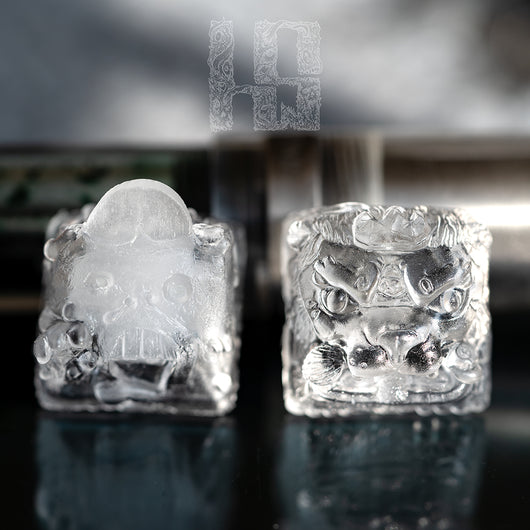 2019 Commemorative Meet Popsi Skull & Garbage Keyng
Regular price $60.00 Sale
Stay tuned for 2019 Commemorative Revthulhu and Earl Esc Jan 1-2.
2019 has been a year of reflection and growth. We've been putting our all into character development, collaboration, mold care, personal development, and refining techniques. Everyone who knows us sees us at our best and our worst. In 2017 we did our first series of 100% clear keys to show off our casting chops at their most raw. We are happy to bring back the concept in 2019 to show our current work at it's best and worst. Each commemorative key is clearly as it was removed from the mold with any flashing clipped. These keys are sold in pre-finished condition, but they are post cured. Clearly we are out of our minds revealing ourselves this way.

TLDR; these are keys we will have on hungerwork.studio by midnight. They are priced and sold for fresh-out-of-the-mold but post cured condition.