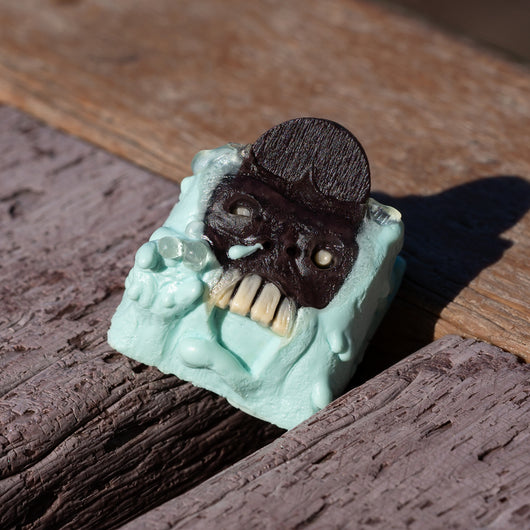 Desert Dessert Meet Popsi Skull
Regular price $145.00 Sale
Pitch:
 
Feeling dried up and left out to wither?  Try the sweet things in life like this KAT Oasis themed Meet Popsi Skull!


Sitch:

Questing to find a safe haven in this wasteland of 2020 from the drama, misinformation, pandemic, and politics is definitely the mood.  For us, staying in our studio and busting moves has been sweet salvation.  Meeting you all through our art has been a sweet reality.  Thank you for making our distanced year an oasis of art and gratitude.
  
Deets:

Limited Fulfilment ending 12/26/2020.