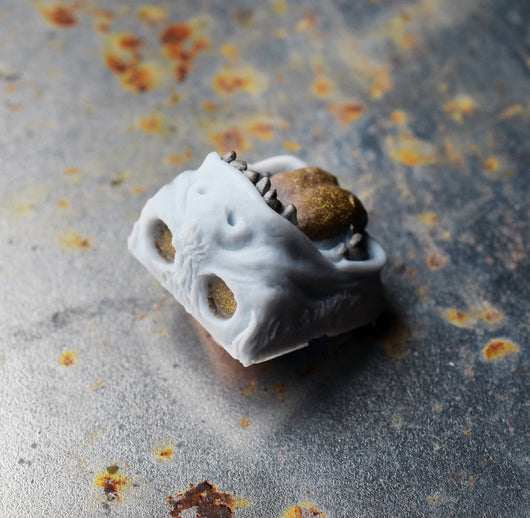 Hunger Key - Holy GOAT
Regular price $300.00 Sale
Hungrkey is a signature MX keycap made by Hunger Work Studio in early 2016 to show proof of concept success for the :~$ynth in making multi-part encapsulated sculptures.
Following the successful prototype we have perfected the process to reduce the time to compile a hungrkey to 48 hours.  Due to the space and time restrictions further refinement of the process has been postponed in favor of creating new designs, but the Hungrkey remains very much a signature of HWS and its most enthusiastic supporters.
Previously the Hungrkey has not been available for direct purchase, but collectively we have decided upon creating enough variations to provide a significant choice that we would release at a cost befitting the nature of the key.  
This opportunity is meant to be accessible first come first serve to individuals intent on seeing further growth in our studio and a sign of a true HWS supporter.  Please do not purchase for resale.