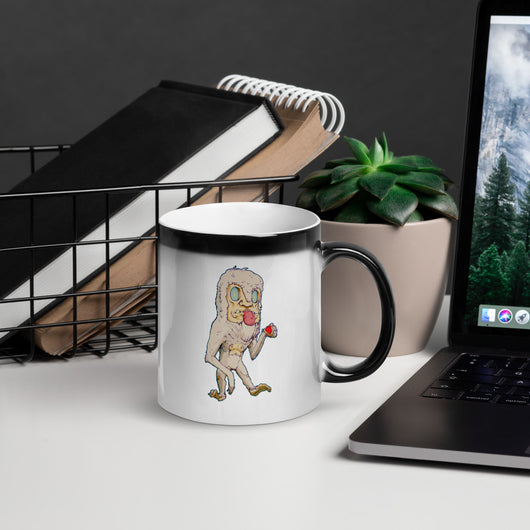 Hunger Mug V2
Regular price $17.00 Sale
Add a pleasant twist to your morning routine. Make something happen. REACH FOR THE STARS! Take this mug with you.

It appears black when cold, but reveals a vibrant print when exposed to hot bodily fluids or tea or coffee, whatever gets you off. It's a thing we did with caps once and mugs can do it toooooooo~ Science!

• Ceramic
• Black glossy finish when cold
• Reveals the print when exposed to hot liquids
• Redundant bullet points for people who can't/won't read

Note that in some instances the coating might not be 100% opaque and an outline of the design might peek through a little.
Not microwave or dishwasher safe since the coating is a little bitch.