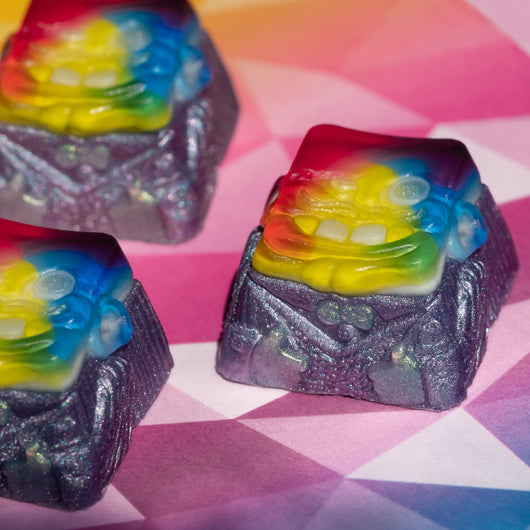 Prismearl - Earl Esc
Regular price $140.00 Sale
We developed this colorway in an effort to play with depth, contrast, and color theory.
Earl Esc has been one of our longest running sculpts in HWS history.  We are honored to continue to create with this mold and expand on what can be done to not just simulate colors in space but utilize space to change how one can see color.
This will be a 4 batch production.  We intend to sell 27, produce, ship, and then sell the leftovers/b-stocks.  There's a possibility of 39 total keys existing.

Part will be raffled, part will be FFFS (first find first serve).