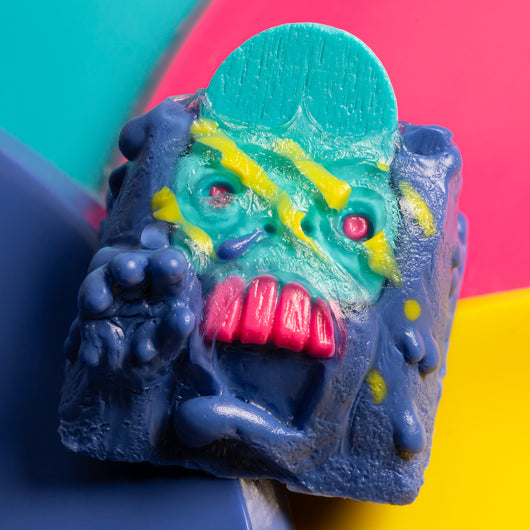 Sweet Streak
Regular price $150.00 Sale
Yeah, super cool
Yeah, well, y'know, I think I've probably eaten a lot of, uh
A lot of popsi

All right, yeah

I sent you Sweet Streak
Uneaten for weeks
I want to take peeks in those cheeks

I sent you this hot num-nums
And you gave me no fun
I said I would need some Tums
What's with that?

Nice caps!
Well, give it a grasp
You better move fast
I've got GAF...

You've got a runny nose
Oh beat me with a hose (with hoes)
Put me in dispose or dat pose
We'll see how it goes

...  SWEET STREAK!

It's a dirty song, but someone had to make it palatable.

(Pretty much a reworded Chic Tweetz
The Desert Sessions
Produced by Josh Homme
Album Desert Sessions Volumes 11 & 12
I have no affiliation with thems people, just a fan.)


Introducing:  Sweet Streaks!

We began the Meet Popsi Skull adventure, largely, with our release of the CMYK themed, Processed Sugar, colorway during Keycon 2018.  It's been nearly three years since the release and I think we've had enough time to circle back to some of these iconic colors in a fun, new, recipe!

Sale is Limited Fulfillment.  Round 1 starts now!